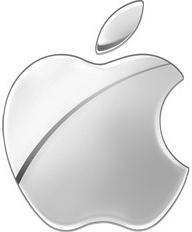 As you probably know, Apple is taking a ton of heat after several celebrities had their iCloud accounts hacked and risque photos stolen and published online. Well, the company is apparently taking steps to make sure it doesn't happen again.
According to Apple CEO Tim Cook, the soon-to-be-released iOS 8 will include an option for enabling "Two-Factor Authentication" on all iCloud accounts.
Two-Factor Authentication has been around for some time now, so it's something of a mystery why it took such a high profile security breach to prompt Apple to finally make it available for their popular iCloud service. 
With the Two-Factor Authentication system in place, it should be extremely difficult for hackers to access an iCloud account without having physical possession of one of the account holder's mobile devices – even if they know the user's Apple ID and password.
Once Apple releases the procedure for setting up iCloud's Two-Factor Authentication, I'll post it on here. In the meantime, make sure you use a secure, yet easy to remember password.