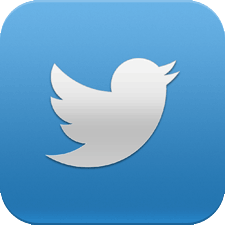 As you probably know, it's getting harder with each passing day to protect your privacy on most major social media websites.
Some venues are worse than others, but they all seem to be getting more invasive with the passage of time.
While Facebook's privacy issues are well-known, many Twitter users are unaware that they need to lock down their privacy settings as well.
The purpose of this post is to highlight several essential privacy tweaks that can make your interactions with Twitter safer and a bit less invasive of your personal and professional privacy. 
First, head over to your account's "Privacy and safety" settings page. Here's how to get there:
1 – Click on your profile picture in the top-right corner of the window.
2 – Click Settings and privacy.
3 – Click the Privacy and safety link in the left-hand column.
Next, I'll list the settings you should probably consider turning off, starting at the top of the page and going down.
1 – Tweet Privacy – Check this box if you would like to share your Tweets only with people who you choose to allow to see them. Leaving this box unchecked means anyone on Twitter can view your Tweets simply by visiting your Twitter Timeline, even if they don't follow you.
2 – Tweet location – This box is supposed to be unchecked (i.e. turned off) by default, but I've had several people tell me that they've found it turned on even though they never manually enabled it.
Depending on your purpose for using Twitter in the first place, you might have a legitimate reason for having Tweet location turned on. If not, I strongly recommend that you "uncheck" it.
3 – Photo tagging – The default setting is to allow anyone on Twitter to tag you in a photo, but that can lead to some pretty negative consequences if you aren't careful.
I recommend that you change this setting to only allow people you follow to tag you in photos. And if you're REALLY concerned with your Internet privacy you should probably disallow tagging altogether.
4 – Discoverability – I recommend that you uncheck both of these boxes unless you have a reason for wanting to allow people to find you by searching for your email address and/or your phone number.
5 – Personalization and data – Click the Edit link to see the list of settings for this section. I don't know of a reason why having any of these turned on would be beneficial so I recommend clicking the Disable all button.
You'll be asked to confirm your choice(s). After you've done so click the Save changes button.
Important: After you have made your changes DON'T click your browser's "Back" button to return to the previous page because that will reset the choices you just made back to what they were previously. Instead, click the Privacy and safety link in the left-hand column to return to the previous page.
6 – Twitter for teams – You can leave this set anyway you want as it really has little bearing on your overall privacy.
7 – Direct messages – Allowing anyone on Twitter to send you direct messages is the default setting, and if you use Twitter to develop leads for your business you should probably leave it that way. If not, I recommend changing it to only allow messages from people you follow.
The second setting in this group determines whether you'll receive a "Read Receipt" after someone you send a message to has read it.
You can turn this off if you want (and I recommend that you do) but since this setting is bi-directional that would mean you will no longer receive "Read Receipts" yourself.
8 – Safety – The settings in this section are self-explanatory. Simply make your selections as desired.
I do recommend that you leave the Remove blocked and muted accounts option checked however. After all, if you don't want to interact with a user there's really no reason to have them show up in your search results.
There you have it. Now simply click the Save changes button to activate your selections and you'll be all set.
One final note: The recommendations above reflect my own opinions based upon my own experiences on Twitter as well as the experiences of my blog readers.
Your opinion about one or more of these settings might well vary from mine, and that's perfectly fine. You're certainly free to make your own choices!
Bonus tip: The most important privacy tweak of all is enabling Two-Factor Authentication to prevent hackers from logging into your Twitter account. This post explains how to do that.
---
Be sure to sign up for my free RicksDailyTips Email Newsletter at the bottom of this page!
If you like this tip, would you mind helping me out by sharing it with others? Just click one of the handy social media sharing buttons below: