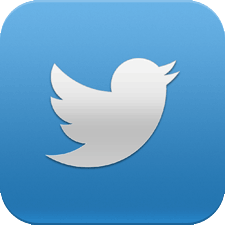 It seems like there's a cell phone in virtually every pocket these days, and having one in yours makes it easy to lock down access to many of your online accounts using a method known as Two-Factor Authentication.
The concept behind Two-Factor Authentication is simple, and it's extremely effective at keeping miscreants from logging into your account.
This is how it works: 
1 – You visit the login page for a service you need to log in to and enter your username and password as usual.
2 – The website sends a unique, one-time numeric authentication code to your mobile phone via either an automated voice call or and SMS text message.
Note: Most people opt to receive text messages for the sake of convenience.
3 – After you receive the message you enter the code contained within it on the login screen. If you can't enter the code you won't be allowed to log in.
Yep, that's right. No phone, no code.
No code, no logging in.
That effectively locks everyone besides you out of your account because only you should have access to your mobile phone.
This additional layer of security makes it extremely difficult for a hacker to break into your account without having physical access to your mobile phone.
A number of prominent Twitter accounts have been hacked in the fairly recent past, leaving the company with a public relations "black eye".
Luckily, they now offer users the option of enabling Two-Factor Authentication on their accounts, and I strongly recommend that you enable it on yours. It's easy – just follow the steps below:
1 – Log in to your Twitter account.
2 – Click the Menu icon that's located near the bottom of the left-hand column (it looks like a circle with three dots inside of it).
3 – Click Settings and privacy.
4 – Click on the Security link that's over in the right-hand column.
5 – Click Login verification and make your selections as desired.
That all there is to it. Once you've set your Login verification preferences you'll have Two-Factor Authentication enabled on your Twitter account.
From then on, any time someone attempts to log in to your account (even you) they'll have to enter the authentication code sent to your phone via text message. No phone, no code. No code, no logging in. Aren't mobile phones great?
Bonus tip: Want to make sure you never miss one of my tips? Click here to join my Rick's Tech Tips Facebook Group!
If Facebook isn't your cup of tea, I invite you to sign up for my Rick's Daily Tips Daily Update Newsletter.
---
Want to ask Rick a tech question? Click here and send it in!
If you found this post useful, would you mind helping me out by sharing it? Just click one of the handy social media sharing buttons below.