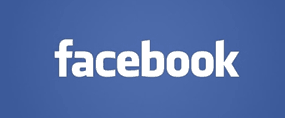 Question from Lexie V.:  I get tons of messages from my Facebook friends, and I always try to read them as soon as possible.
That being said, there are times when I'd rather not let some senders know that I have read the messages they sent to me.
Is there any way to keep my friends from knowing that I have read the messages they sent me on Facebook?
Rick's answer:  I get asked this question often Lexie, and the answer is yes. There are indeed ways to keep your Facebook friends from knowing when (and if) you have read their messages.
The easiest way to block Facebook "Read Receipts" is via the use of a browser extension. If you use Google Chrome with Facebook, a fantastic extension called Facebook Hide Seen works quite well. If you use Firefox, I recommend using Facebook Seen Notification Remover.
If you currently use Internet Explorer, there are several add-ons available to you as well, but they all seem to be a little buggy. Recommendation: Make the switch to Chrome or Firefox.
If you use Facebook on a mobile device, you can download an app that disables Read Reciepts. If your device runs on Android, you can download Privy Chat for Facebook. If you use an iPhone, iPad or iPod Touch, a great app called Unread will do the trick.
There you go Lexie. I hope this helps. Good luck!
---
Do you have a tech question of your own for Rick? Click here and send it in!