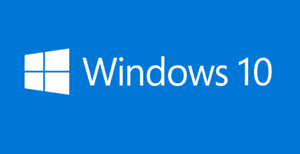 Question from Rina G.:  I recently started running out of storage space on my laptop so I did some investigating.
Apparently the "Offline Maps" app is filling up the SSD every time it updates. The SSD is only 32GB so storage space is tight as it is.
How can I disable these automatic updates? This laptop is running Windows 10.
Rick's answer:  This is a fairly common issue, Rina. Many laptops these days come with just a small amount of flash storage that quickly gets filled to the brim by Windows 10's Offline Maps updates.
Luckily, it's easy to turn those auto-updates off. Just follow the steps below:
1 – Press the Windows+S key combination to open a Search box.
2 – Type the word offline into the Search box, then select Offline maps settings from the list of search results.
3 – Scroll down to the "Map updates" section and toggle the Automatically update maps setting to Off.
That's all there is to it. Windows should no longer download automatic updates for Offline Maps.
I hope this helps, Rina. Good luck!
Update from Rina: Thank you!!! A thousand times Thank you!!!
Bonus tip: If you're looking for an excellent resource for learning the ins-and-outs of Windows 10, I use and recommend a great book titled Windows 10 for Dummies.
---
Do you have a tech question of your own for Rick? Click here and send it in!
If you think your friends would like this post, I'd love you to share it! Thanks a bunch!