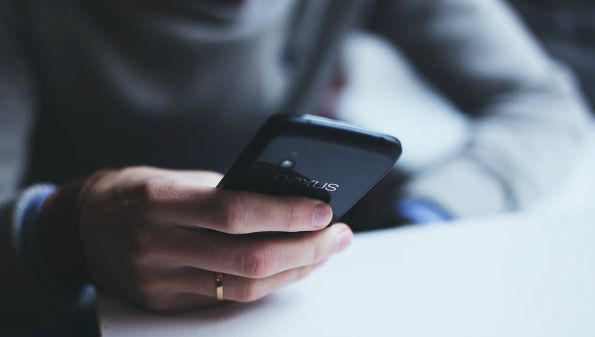 Just a quick heads-up: In all likelihood you'll be receiving a pair of SMS text messages from the President of the United States on Wednesday, October 3, 2018.
You can get all the details on these special text messages by visiting this page on the FEMA website, but if you just want the gist I've summarized it below.
The header of the message will read "Presidential Alert", and the text of the message will be delivered in two parts…
Part 1 will test the Emergency Alert System (EAS), and it will read as follows: 
"THIS IS A TEST of the National Emergency Alert System. This system was developed by broadcast and cable operators in voluntary cooperation with the Federal Emergency Management Agency, the Federal Communications Commission, and local authorities to keep you informed in the event of an emergency. If this had been an actual emergency an official message would have followed the tone alert you heard at the start of this message. A similar wireless emergency alert test message has been sent to all cell phones nationwide. Some cell phones will receive the message; others will not. No action is required."
Part 2 will test the Wireless Emergency Alerts (WEA) system, and it will be much shorter:
"THIS IS A TEST of the National Wireless Emergency Alert System. No action is needed."
Of course these test messages won't actually be coming from President Trump himself. They'll be coming from FEMA, with the cooperation of the FCC and the major cellular phone carriers.
The purpose of these messages is to test the EAS and WEA emergency alert systems to ensure that they'll work if the President ever needs to issue an immediate alert to the entire American population in one fell swoop.
Here are a few things you should know about this test:
1 – There could well be a bunch of scammers sending copycat messages that mimic the real test messages.
The schedule FEMA has announced for sending the real test messages on October 3 is as follows:
a) The first message will be sent out at 2:18 p.m. EDT.
b) The second message will be sent out at 2:20 p.m. EDT.
All cell towers that are participating in this test will broadcast the EAS message for exactly 30 minutes (from 2:18 p.m. till 2:48 p.m.
Any message similar to the ones described above that you receive outside of this time frame will likely be a hoax message sent by a scammer.
2 – The test messages won't be received by every mobile phone. Only phones that are connected to one of the major cellular carrier networks will receive the messages.
If you don't receive the messages on your phone, don't worry. Your phone doesn't have an issue that needs to be fixed.
All of the above being said, the vast majority of cell phones currently in use nationwide do use one of the participating cellular networks so the phones that won't receive the messages will be relatively few in number.
3 – If your phone is connected to one of the participating carriers' networks, you will definitely receive the test messages and you won't be able to opt out of receiving them.
4 – These national tests weren't started by the current administration. Two similar tests were conducted by the Obama administration on November 2011 and September 2016.
Bottom line: You should expect to receive a pair of special SMS text messages with the header "Presidential Alert" on October 3, 2018 sometime between 2:18 p.m. and 2:48 p.m.
Bonus tip #1: Click here to read about several scams and hoaxes that are currently making the rounds.
Bonus tip #2: Want to make sure you never miss one of my tips? Click here to join my Rick's Tech Tips Facebook Group!
---
Do you have a tech question of your own for Rick? Click here and send it in!
If you found this post useful, would you mind helping me out by sharing it? Just click one of the handy social media sharing buttons below.