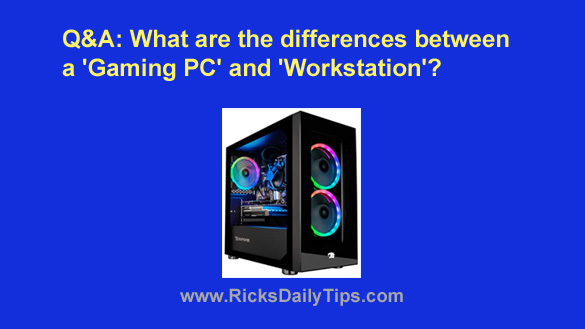 Note: The links in this post are affiliate links.
Question from Adrian:  My dad is planning to buy me a new gaming PC to replace the one I got several years ago for my 11th birthday.
While I was researching the machines that are available today I saw that some of the more expensive ones are called workstations instead of gaming PCs.
I had never heard of the term workstation before. I'm almost shamed to ask about them because I like to think I'm pretty up-to-speed about tech things.
Anyway, here are my questions: [Read more…]