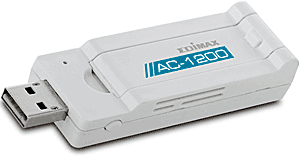 Question from Chris J.:  The wireless adapter in my Dell laptop has stopped working and I'm planning to replace it with a USB wireless adapter.
I'd really like to upgrade to Wireless AC speed but my laptop has the older USB 2.0 ports instead of USB 3.0, and I've noticed that the AC class devices I've checked out all brag that they work with USB 3.0.
What I need to know is will a Wireless AC USB adapter work when plugged into a USB 2.0 port? If not, I'll probably just save some money by choosing a Wireless N adapter.
Rick's answer:   [Read more…]