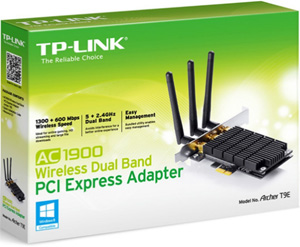 Question from Donna Q.:  The wireless network adapter in my Gateway desktop computer has stopped working and I need to replace it. I looked on Amazon and BestBuy.com and there are so many to choose from!
I have a Netgear AC 1600 router so I'd like to get a wireless adapter than can connect to it at the fastest speed possible. I'm not all that concerned with price as long as it's a really good product.
I would appreciate it if you could give me a recommendation. Thanks.
Rick's answer:   [Read more…]