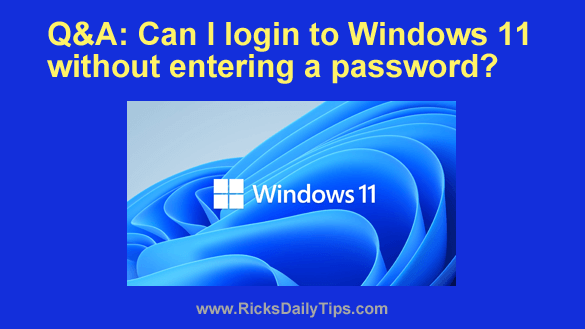 Question from Ronald:  I recently bought my first computer with Windows 11 on it.
I guess it's ok overall but there are a few things that irritate me, one of which is how it forces me to enter a password every time I turn on the computer.
I don't really need a password because I live alone and I'm the only person who has access to this computer.
Is it possible to make Windows 11 boot straight to the Desktop without needing to enter a password? [Read more…]