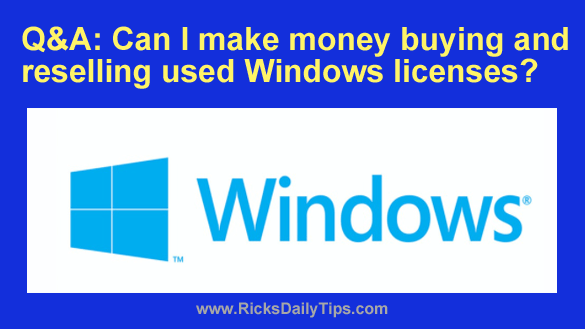 Question from Marsha:  I have a question about Windows licenses and I know you'll probably be able to answer it.
I received an email from a man who said he has collected over 1,000 Windows 7 license codes from junked PCs over the course of several years.
He's offering to sell all of those licenses to me for only $5 each. He said I can sell them online for at least $20 each.
What I'd like to know is does this deal sound legit to you?  [Read more…]