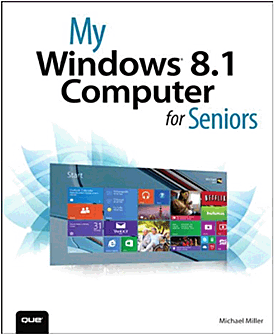 Making the transition from an older version of Windows to Windows 8.1 is no easy task.
While today's youngsters have the advantage of growing up in the age of modern digital technology, gadgets galore and the Internet, the task of learning a new operating system can be a bit daunting if you're a little older.
It's certainly true that today's seniors are more tech savvy than ever, but it sometimes helps to get a little boost when it comes to learning something new in the computer world. And a little boost is likely all that most folks will really need.
With that in mind, a great book titled My Windows 8.1 Computer for Seniors (#ad) is just what the doctor ordered for learning how to use Windows 8.1! [Read more…]