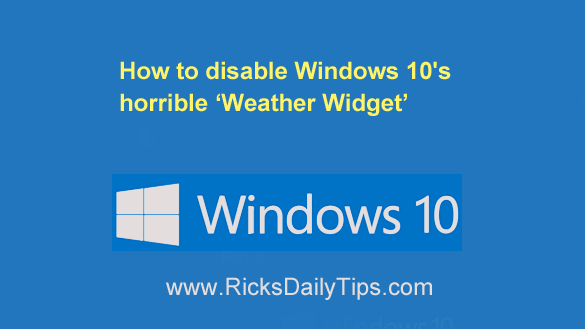 Like my tips?  Click here to sign up for my free Daily Tech Tips Newsletter and you'll never miss one!
---
Do you use a Windows 10 PC?
If so, take a look at the "Notifications" area in the lower-right corner of the screen…
See that little "Temperature" display?
That's the new "Weather" (aka "News & Interests") widget that Microsoft has added to Windows 10.
Just for fun, click on the temperature display to open the widget…  [Read more…]