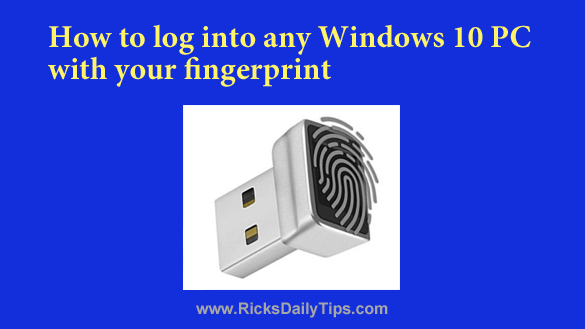 Note: The links in this post are affiliate links.
Would you enjoy the convenience of logging into your Windows 10 laptop or desktop computer with a quick touch of your finger?
Windows 10 now has a feature called Windows 10 Hello that adds fingerprint login capability to any computer it's running on.
But there's a problem: Not every computer running Windows 10 has a fingerprint reader.
Well, now you can get an inexpensive fingerprint reader that adds fingerprint recognition and login capability to any PC running the latest versions of Windows 10. [Read more…]