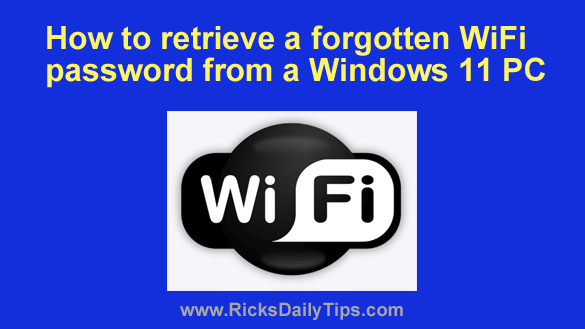 Here's a quick question for you…
If you had to connect a new computer or other device to your WiFi network, would you be able to enter the network's password (aka network security key)?
If you're like most folks, the answer could well be no.
If you have your devices set to connect to your WiFi network automatically there's a good chance that you have forgotten the network security key (aka WiFi password).
And as you probably know, that could be a big problem the next time you have to replace your computer, phone or some other device and connect the new device to your network.  [Read more…]