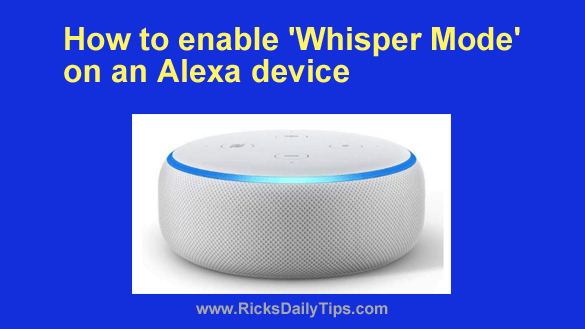 Note: The links in this post are affiliate links.
Do you ever have any conversations with your Alexa device that you'd prefer that other family members or house guests not be able to hear?
Or do you occasionally prompt Alexa to answer a query late at night only to have her wake up everyone in the house with her reply?
Well, as luck would have it, your Alexa device has a nifty "Whisper Mode" that can prevent others from hearing (and/or being disturbed by) the conversations you have with the device.  [Read more…]