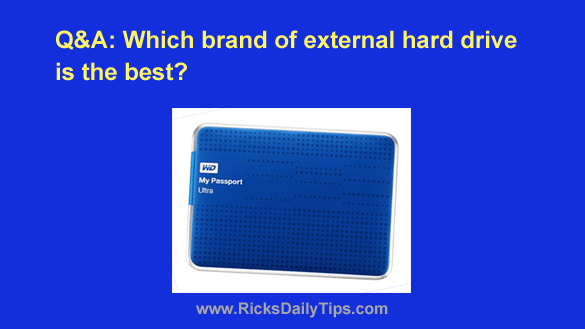 Note: The links in this post are affiliate links.
Question from Phyllis:  Hi there, Rick. I love your website and all of your handy tips.
I'm looking to buy an external USB hard drive so I can back up the hard drive in my laptop. I really want one that will last and maintain a good backup in case something happens to my laptop.
In your opinion, which brand of external hard drive is the best? [Read more…]