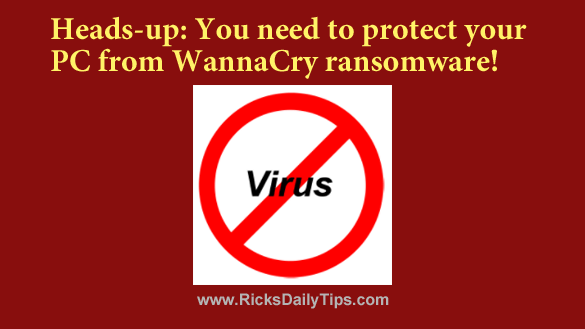 Click here to sign up for my free Rick's Tech Tips Newsletter!
---
Note: The links in this post are affiliate links.
Ransomware is a very dangerous type of malware, but luckily most new strains are quickly mitigated thanks to the extra resources the antivirus companies have dedicated to eradicating them.
But that being said, the WannaCry Ransomware cyberworm is still going strong years after it was first discovered.