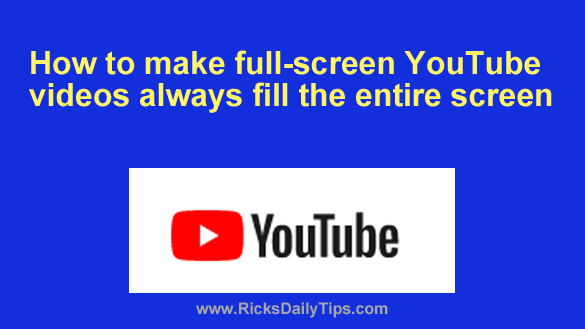 Do you enjoy watching YouTube videos on your smartphone or tablet?
If so, you've probably noticed how some videos don't fill the entire screen even when you're watching them in full-screen mode.
Most videos are formatted to cover the entire screen, but the ones that aren't show up with black bands on at least two sides.
You can always use the "pinch and zoom" technique to expand the video to fill the screen, but there's a simple setting in the YouTube app that will automatically force oddly formatted videos to cover the entire screen by default.  [Read more…]