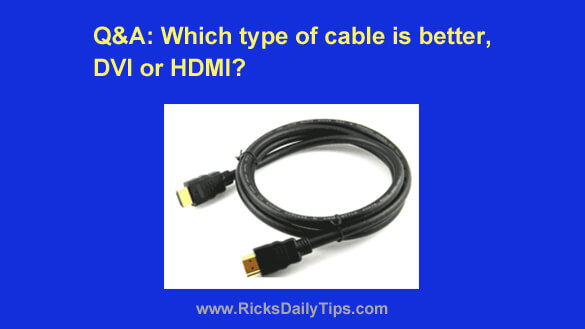 Note: The links in this post are affiliate links.
Question from Stephanie:  I need some advice Rick. I've done quite a bit of research on video cables and I'm still confused.
I'm getting ready to order a new computer and monitor from Amazon. I've already selected the computer and monitor, but now I have to decide on a video cable.
I have the option of using either DVI or HDMI, but I don't know which I should choose. Do you have a suggestion?
Rick's answer:   [Read more…]