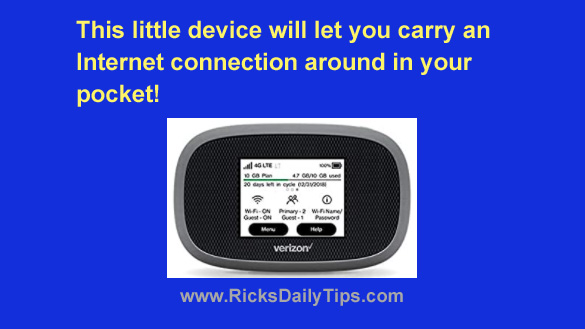 Note: The links in this post are affiliate links.
Do you ever find yourself out and about and in need of a Wi-Fi hotspot, only to be disappointed when you can't find one?
Does bad weather frequently knock out the Internet service at your house and you have to go without using the Internet for days while waiting for service to be restored?
If you really hate going without Internet service even for a day or two, there's an easy way to make sure you have a backup Internet service available at a moment's notice…
All you have to do is get yourself an inexpensive Verizon Jetpack Mobile Hotspot.  [Read more…]