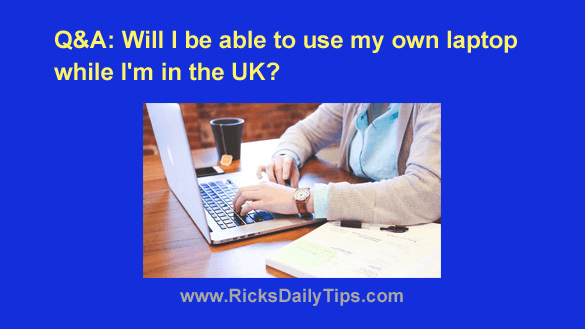 Note: The links in this post are affiliate links.
Question from Benjamin:  I need some advice, Rick.
I'll soon be heading to the UK for a six week visit.
I'll need a laptop to use while I work from my hotel room every day while I'm over there.
The problem is my laptop's charger operates at 120 volts and there's no switch to change it to 240 volts like there is with my desktop computer.
Is there any way I can use my existing laptop during my visit to the UK?  [Read more…]