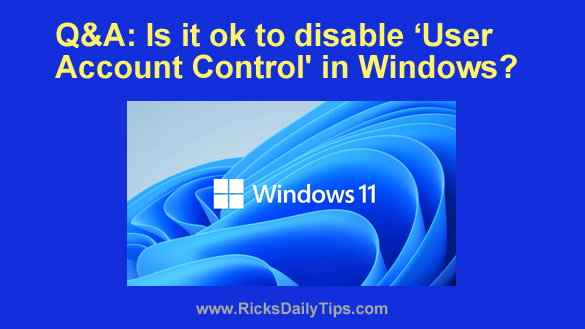 Question from Charles:  I updated my PC from Windows 10 to Windows 11 a while back.
Ever since then I've been getting "User Account Control" warnings several times a month, and I ALWAYS get them when I'm trying to install something new or make a simple settings change.
I can't seem to do hardly anything at all with getting hit with a warning.
I know that UAC is meant to prevent me from doing something stupid and trashing my system, but I'm an experienced user and I know which types of things I need to avoid.
My question is do you think it would be safe to disable UAC? I really don't think I need it.  [Read more…]