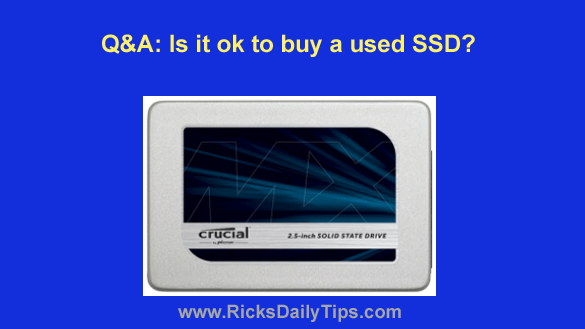 Note: The links in this post are affiliate links.
Question from Stephen R.:  I've been wanting to buy an SSD for my laptop for a while now, but the high prices for large SSDs have been holding me back.
I was checking on eBay last night and saw where a guy is selling used Crucial MX500 512GB SSDs for just $70 each!
What's your opinion on used solid state drives? Do you think I should buy one?
Rick's answer:  [Read more…]