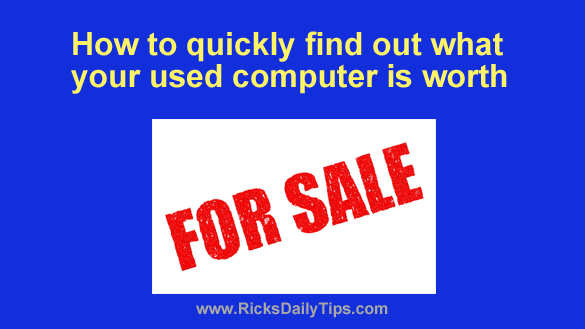 Do you have a used computer that you're planning to sell?
If so, you might be wondering about what it's worth so you can determine how much you should ask for it.
Or perhaps you're planning to buy a used computer and you want to make sure you don't over-pay?
Determining the actual value of an item used to be pretty difficult, but the Internet has given us a great tool that can give us that info in a hurry: Ebay!  [Read more…]