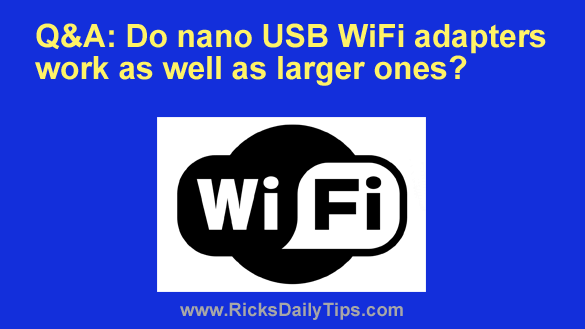 Note: The links in this post are affiliate links.
Question from Alexis:  Hi, Rick. I need to buy a USB WiFi adapter for my computer and I'd really like to use one of the small "nano" adapters like this one.
I really like those because they don't stick out from the computer very much. I'm always afraid I'll catch it on something and break it.
The thing is, I've heard that the small size might keep it from working as well as a full size adapter that has a long antenna. Is that something I need to worry about?  [Read more…]