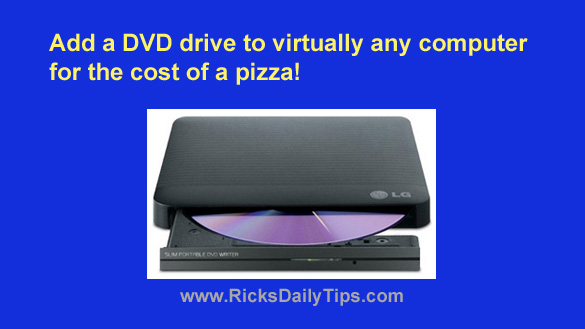 Do you have a laptop or desktop computer with a built-in DVD burner that no longer works?
Or have you purchased a new laptop or ultrabook that doesn't have a built-in optical drive at all?
If you never use CDs or DVDs and you don't think you'll be needing to in the future, you can easily get by without a working optical drive.
But what if you do need one because you have a stack of CDs you want to listen to while you work?
Or perhaps you have a stack of DVDs crammed full of old family photos that you scanned back in the day?