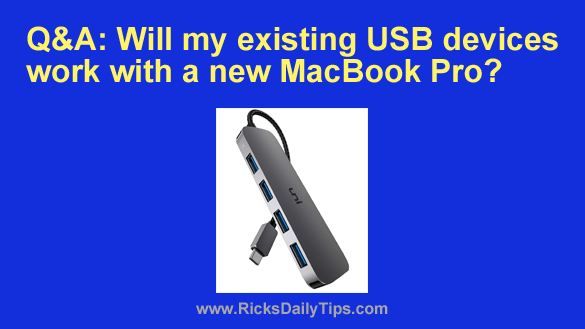 Note: the links in this post are affiliate links.
Question from Kelly:  I'm thinking about buying a new Apple MacBook Pro but I need a bit of advice first.
The reviews I've read were great, but they said this machine doesn't have any old-style USB ports, only the new USB-C.
If I buy this laptop will I have to replace my external hard drive and other USB devices with new ones that have USB-C connections?
Rick's answer:   [Read more…]