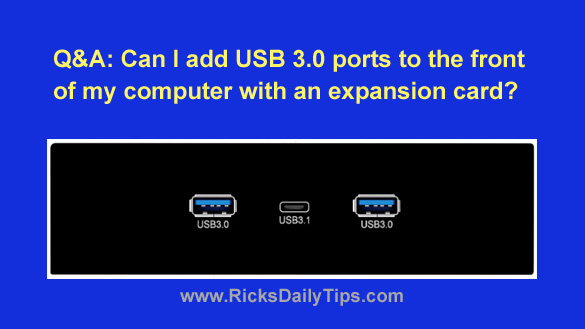 Note: The links in this post are affiliate links.
Question from Eric G.:  I read your post about adding USB 3.0 ports to a PC that only has USB 2.0 on it. I'd like to do that but I have a question first.
My Gateway DX4860 desktop computer has two USB 2.0 ports on the front of the case. If I install a USB 3.0 expansion card will it add USB 3.0 to the front of my computer too or just on the back?
Rick's answer:   [Read more…]