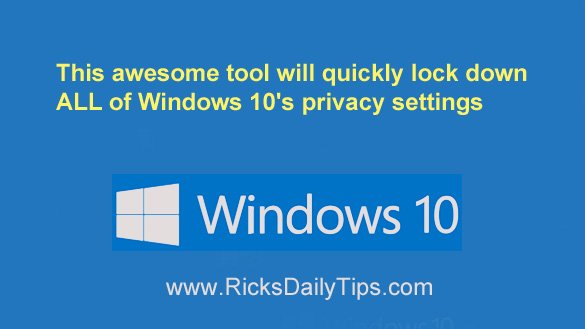 As you probably know by now, Windows 10 is a nightmare when it comes to privacy.
To be blunt, if you accept all of Windows 10's default privacy settings you won't have much privacy at all while you're using your PC.
There are almost two dozen important privacy settings that need to be changed in order to lock down your privacy as much as possible, but unfortunately they're scattered all over the place throughout your Windows 10 installation.
That makes it very difficult and time-consuming to make all those tweaks, and the task can be virtually impossible if you don't know where to find all of them!
Luckily, an awesome free tool called Ultimate Windows Tweaker makes it very easy to change ALL of Windows 10's important privacy settings at one time.