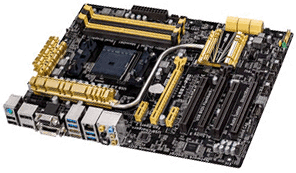 I often receive questions about updating the UEFI BIOS firmware on a computer's motherboard.
Horror stories abound about firmware updates that went bad and bricked the devices so many folks are understandably nervous about attempting to update the BIOS on their own motherboards.
In a nutshell, the UEFI BIOS firmware is a basic set of instructions and settings that inform your CPU about the various hardware components that are inside your PC and how it should interact with them.
If this firmware get's corrupted somehow one or more of your computer's hardware devices could fail to operate correctly.  [Read more…]