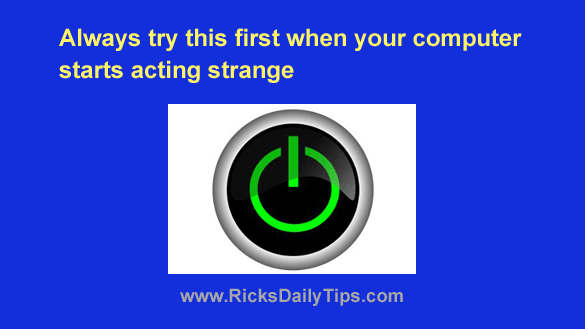 Have you ever been using your computer and had it start acting strange for no apparent reason?
I'm sure you probably have because it happens all the time.
For example, just the other day my Internet connection shut down and it simply refused to re-establish a connection.
A couple of days later the speakers just stopped working right in the middle of a video I was watching, and they refused to start working again even after I loaded a different video.
When those things happened I didn't immediately jump into troubleshooting mode and start checking drivers or verifying system settings. I did this instead… [Read more…]