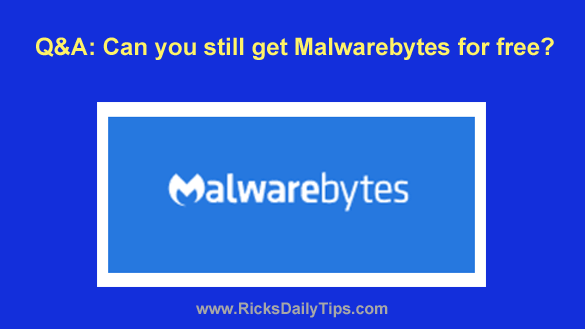 Question from Phyllis:  Hi, Rick. I've been following your blog for a while now and I love the info you provide. Thank you!
In several of your posts you recommend running periodic malware scans with the free version of Malwarebytes.
I clicked the link you provided and downloaded it, but after the program was installed it said I have 14 days left in my free trial?
I know for a fact that I clicked the link to download the free version. Why did it install a trial version?  [Read more…]