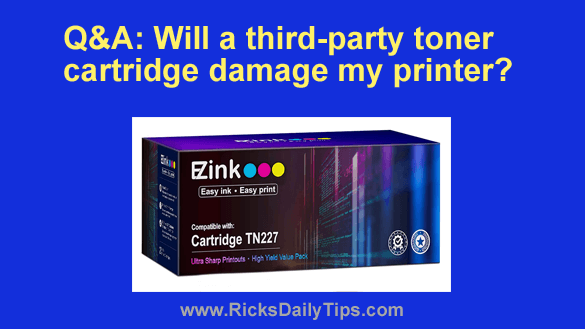 Question from Mark:  Based upon your recommendation I bought a Brother laser printer about a year or so ago.
The starter toner cartridge that came with the printer finally ran out so I ordered a third-party cartridge from Amazon.
I installed it per the instructions but the printer's LCD screen still says "Replace Toner".
I guess that message me has a little concerned. Should I be?  [Read more…]