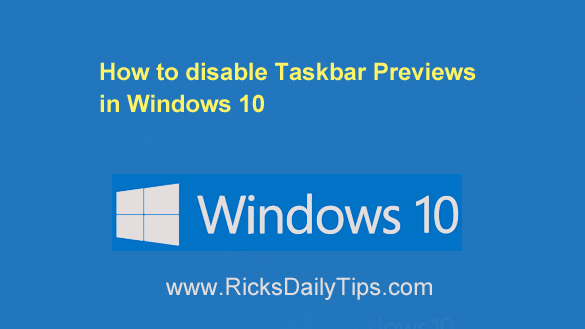 Like Windows 7 and 8 before it, Windows 10 has a Taskbar Preview feature that is enabled by default.
As with most every other Windows feature, some folks love having a small preview of a window's contents pop up when the mouse is hovered over a Taskbar button.
Others, myself included, find it a bit irritating.
If you find it irritating as well, you can ditch Taskbar Previews in Windows 10 by following the instructions below. But first, I must ask you to read my semi-standard disclaimer:  [Read more…]