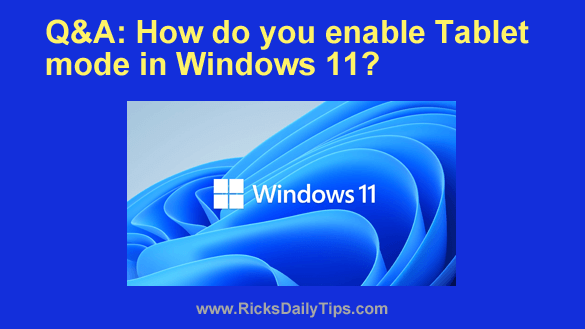 Note: The links in this post are affiliate links.
Question from Jeannie:  Hi, Rick. I need a little help with a Windows 11 issue if you don't mind.
When I had Windows 10 on my laptop I could put it onto Tablet mode and I could do a lot of what I needed to do just by touching icons and links and other stuff on the screen.
That was a blessing to me because I have severe arthritis in my hands and that makes it really hard to use the mouse and keyboard.
I recently allowed the update to replace Windows 10 with Windows 11 and now I can't figure out how to enable Tablet mode on it. Everything is so different!
Can you please tell me how to enable Tablet mode in Windows 11?  [Read more…]