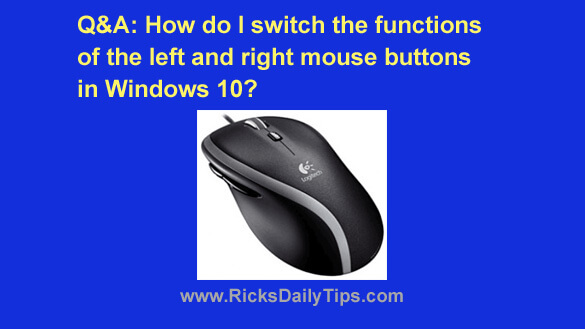 Question from Ethan:  Hi, Rick. I recently bought my first Windows computer (a used Acer laptop) after using nothing but Macs for years.
I'm left-handed and I've found using the left and right mouse buttons to be very awkward.
Someone told me that you can switch the functions of the mouse buttons in Windows so left-handed people can click the primary button with their index fingers.
Can you tell me how to make the switch?  [Read more…]