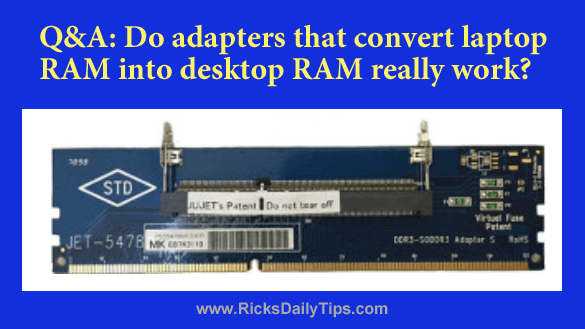 Click here to sign up for my free Rick's Tech Tips Newsletter!
---
Note: The links in this post are affiliate links.
Question from Andy:  Hi Rick. I have several pieces of laptop RAM that I've culled from broken laptops over the years.
I'd love to use a couple of those sticks to max out the RAM in my Dell desktop PC, but I need your advice first.