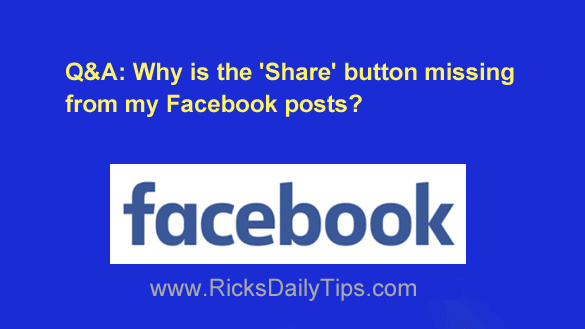 Question from Billie:  Rick, I've had several of my friends tell me they can't share my posts because they don't have "Share" buttons on them.
Apparently this has just started happening because people used to share my stuff all the time.
Is there a setting that I need to change or something? I really need to get this fixed ASAP.
Thanks in advance for your help.
Rick's answer:  [Read more…]