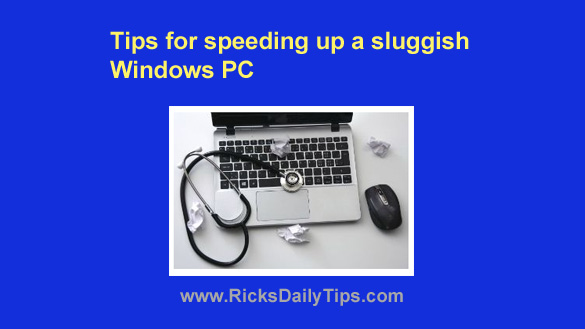 Note: The links in this post are affiliate links.
Modern personal computers are amazing machines.
They allow us to do things in minutes that once took hours or days as well as many other things that couldn't be done at all in times past.
But even with all their awesome power and capabilities, computers are no fun to use when they're running slowly and freezing up at random times.
Today I'm going to discuss a few things you can do to help speed up a sluggish PC and hopefully avoid having to deal with erratic system performance.