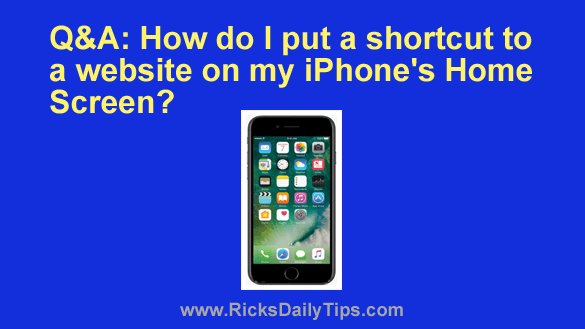 Question from Elise:  Hi, Rick. First of all I want to tell you how much I love your site. I've learned so much from you over the years.
Now I need your help if you don't mind.
I've always used Android phones but I decided to try an iPhone this time around. I really like it so far but I have a question.
How do I create shortcuts to my favorite websites on my iPhone's Home screen and have them open in Safari? [Read more…]