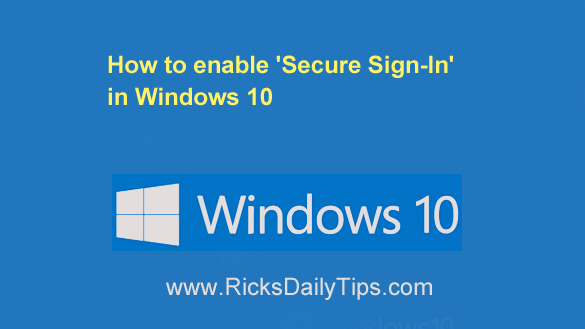 I've received several emails within the last few weeks asking me how to enable Secure Sign-In in Windows 10, so I thought I'd write those instructions up as a tip.
If you're unfamiliar with how it works, the Secure Sign-In feature forces the user to press the Ctrl+Alt+Delete key combination before they are allowed to sign in to Windows.
This forces users to sign in using Windows' own native login screen instead of one of the countless fake login screens that start showing up on computers after they become infected with certain types of malware.