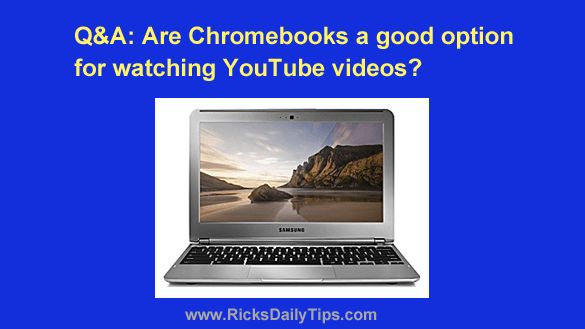 Note: The links in this post are affiliate links.
Question from Kyle:  I have a high-end MacBook Pro that I currently use for both work and pleasure.
The "pleasure" part consists almost exclusively of watching YouTube videos, and I watch a LOT of them.
I'd like to purchase a good, but cheap 2nd laptop just for watching YouTube, and I need some advice.
A friend recommended that I skip Windows this time and get a Chromebook instead. I'd love to have your opinion on that.  [Read more…]