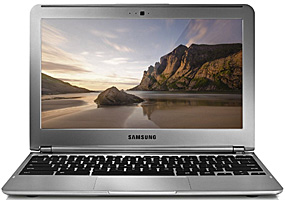 Question from Kyle:  I have a high-end Macbook Pro that I currently use for both work and pleasure. The "pleasure" part consists almost exclusively of watching YouTube videos, and I watch a LOT of them.
I'd like to purchase a good, but cheap 2nd laptop just for watching YouTube.
A friend recommended that I skip Windows this time and get a Chromebook (#ad) instead.
That sounds appealing since they're designed for Internet use and their prices start at around $200, but I have a couple of questions to ask you before I decide:
1 – Are they any good?
2 – Do they work well with YouTube?
I'd like to spend as little money on this machine as possible, but I do want a decent laptop. Thanks in advance for your advice!
Rick's answer:  I think your friend hit the nail on the head, Kyle.
A Chromebook is an outstanding and very affordable option for anyone who primarily wants to visit websites, chat, and send and receive email.
And yes, they also work extremely well with YouTube (Chrome O.S. and YouTube are both owned by Google and they take pains to make sure they work well together).
As far as the quality of Chromebook hardware is concerned, I think they are pretty much on a par with most entry-level laptops. Just be sure to read the user reviews and go with a model that's highly rated.
The primary downside to owning a Chromebook is its inability to run Windows programs, but it sounds like that won't be an issue for you in your situation.
Bottom line: If all you want your new laptop to do is serve up YouTube videos, I doubt if you'll find a better option for the money than a Chromebook. (#ad)
Bonus tip: Want to make sure you never miss one of my tips? Click here to join my Rick's Tech Tips Facebook Group.
Not into Facebook? Then click here to join my LinkedIn Tech Tips Group instead!
---
Want to ask Rick a tech question? Click here and send it in!
If you found this post useful, would you mind helping me out by sharing it? Just click one of the handy social media sharing buttons below.