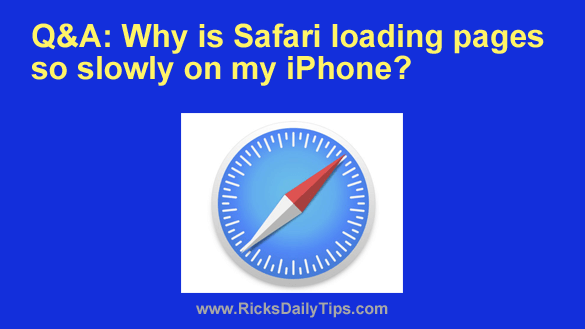 Question from Rita:  When I first got my iPhone the websites I viewed in Safari loaded real fast.
But lately I've noticed that they're loading a lot slower than they used to.
I guess it could be a virus, but if it is the only thing it seems to be affecting is Safari. Everything else appears to be working normally.
What could be causing Safari to run so slowly now?  [Read more…]