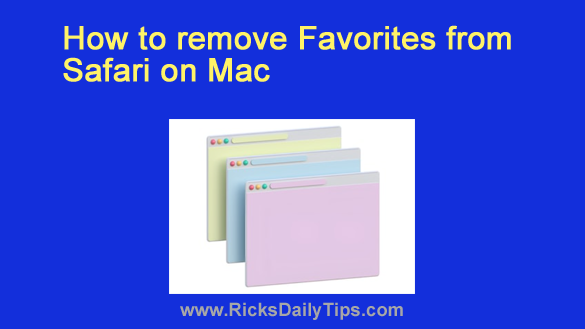 When choosing a laptop for work, studying, or personal use, many people prefer to choose a MacBook.
Many choose Apple simply because it's a popular and fashionable brand. However, few users understand what functionality these devices offer.
Each user should know, at a minimum, how to perform standard tasks. However, if you are interested in how to perform not only basic tasks but also more advanced ones, then you will better understand how to efficiently use your device. 
In addition, you will be able to complete many tasks much faster. This is especially useful if you are buying a MacBook for work. You will be able to optimize your work tasks, and you will also have more options for solving problems.
The practice of storing a sizable number of bookmarks in the browser is widespread among users. On the one hand, this is handy since it makes it simple to locate the websites that you use the most. You don't need to manually input the domain address or do any Google searches.
On the other side, you end up with a tremendous number of these bookmarks over time. Most of them you can stop using. They simply become useless.
On a laptop, you have the opportunity to use a huge variety of browsers. However, many stick to using the built-in option. That is why, if you use Safari, then we will talk about what options you have for deleting favorites.

Why do you need to save bookmarks?
The most important thing for which they are saved is for quick access to any information that you would like to find on the network. For example, you find a website where you can listen to music, read books, or watch movies. These are the websites you would like to keep so you can return to them.
In addition, many users now prefer to buy goods online. Many online stores often run beneficial lucrative promotional offers, so it's convenient for users to save these websites to visit when they need to buy something.
Bookmarks take the pain out of memorizing websites. In addition, sometimes you only need certain web pages. You don't want to manually enter URLs, especially since only geniuses can remember them.
Favorite websites can also be grouped into folders. You can organize your bookmarks by topic. For example, study, work, entertainment, and much more. As a result, you can quickly retrieve the information you require.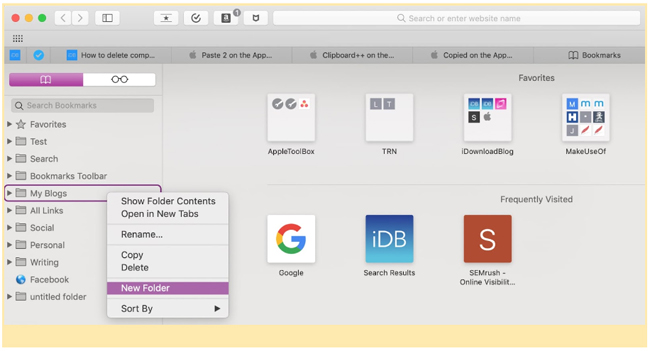 Why is it necessary to remove favorites?
You will feel at ease using your browser if you periodically verify the availability of websites and only save the favorites you really use. If everything appears to be arranged on your computer, you will be happy.
Over time, you stop using some web resources and therefore you no longer need them. They will only increase the search time you need to find some bookmark. In addition, sometimes, for some reason, websites stop working. If such websites are bookmarked, then they become useless.
f you check the availability of websites from time to time and also leave only the Favorites you need, then you will be comfortable using your browser. You will be pleased if everything looks organized on your computer.

How to get rid of unnecessary favorites?
It all starts with the browser you choose to use on your computer. You must be aware of how to erase bookmarks in the browser you are currently using.
Now, let's discuss your alternatives if you utilize the built-in browser. There are two options you may utilize to delete favorites in Safari:
1 – You should head to the sidebar, which is in the upper-left corner of the screen, after starting the browser. You may select the area with bookmarks by clicking here. You may access all of your stored favorites from the time you first opened the browser in this panel.
You may then see the complete list of stored websites. If you only need to remove one bookmark, all you have to do is right-click on it and select "Delete" from the drop-down menu. Additionally, you may choose your favorites and then just hit the "Delete" key on the keyboard.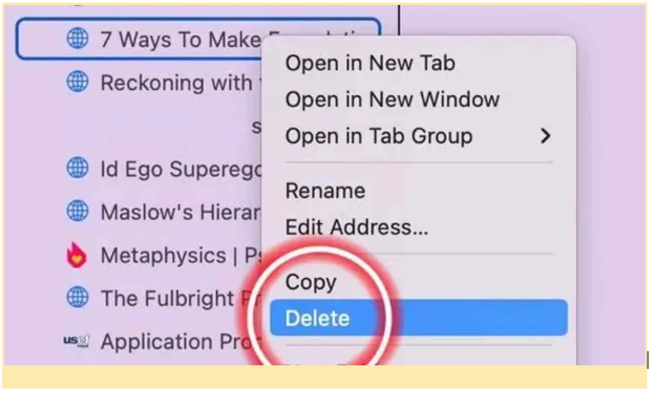 2 – The first method is for people who want to erase one or more bookmarks. You might have to delete all of your favorites, though. You should be aware that if you unintentionally remove some of them and they are synced with cloud storage, you can quickly recover them. As a result, if you do not utilize iCloud, you will permanently erase them.
If this is just what you want, we will subsequently demonstrate how to get rid of them all. You must choose the first bookmark after opening the list of all your favorites, hold down the Shift key, and then scroll all the way to the bottom of the list. You should use the Backspace key once you've scrolled down to the final website so they vanish.
If you deleted them by accident, then you can instantly return them, immediately after deleting them. To do this, just press the Ctrl+Z to undo the previous action.

Conclusion
Saving bookmarks is convenient. You can easily visit the website you need. You can quickly return to music sites, online stores, and more.
To ensure that you can easily use the browser, you should erase any bookmarked websites that you no longer use or that stop functioning. You can get rid of one or more of your favorites using the techniques mentioned above, or you can get rid of them altogether if you don't need them anymore.
---