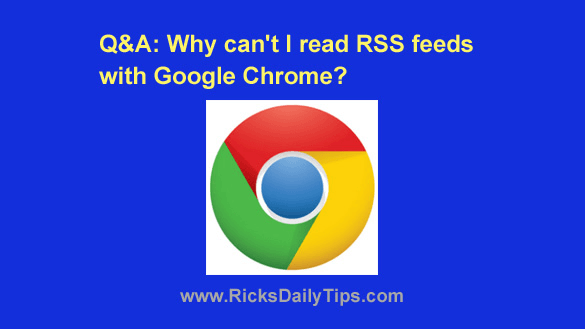 Question from Andrew:  Rick, I have a weird problem and I'm hoping you can help me solve it.
Since I switched from I.E. to Google Chrome I can't read any RSS feeds. All I see is gibberish that looks like computer code.
I really like Chrome, but I really need to be able to read RSS feeds.
Is there any way to fix this? Thanks in advance.
Rick's answer: [Read more…]