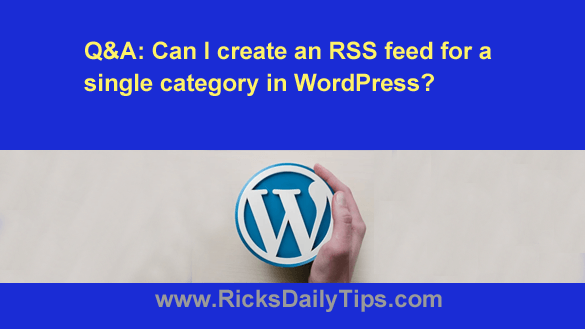 Question from Blake V.:  Hi Rick. I have a WordPress question if you don't mind.
I blog about Bluegrass music.
I have categories for new CD releases, show dates, equipment reviews…you name it.
If it pertains to Bluegrass music, I write about it.
I've had several people ask me if I could create an RSS feed just for the "Show Dates" category because that's the only thing those particular people come to my blog to see.
Is there a setting I can change or maybe a plugin I can use to create an RSS feed just for that one category?
Rick's answer:  [Read more…]