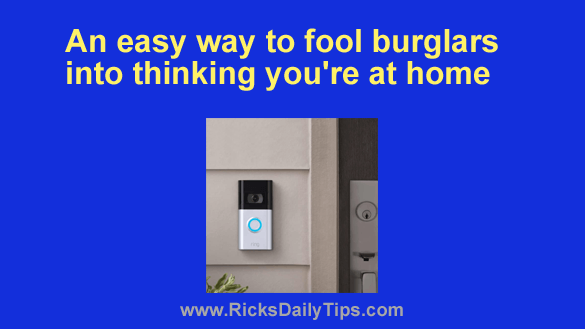 Note: The links in this post are affiliate links.
Did you know that many burglars actually knock on the victim's door or ring their doorbell before breaking into a home?
Well, it's true, and there's a reason why: If no one answers the door, there's a good chance that nobody's home.
But you don't have to fall victim to burglars in this way. Simply install a Ring Wi-Fi Enabled Video Doorbell and you'll be able to answer your door from anywhere in the world!  [Read more…]