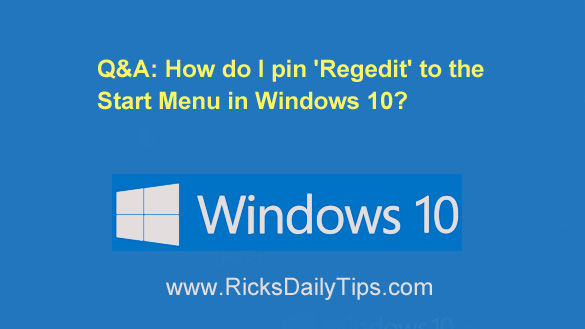 Question from Kyle P.:  I have a question about Windows 10, Rick.
With Windows 7 I had the Registry Editor (Regedit) pinned to the Start Menu.
But now that I've updated my computer to Windows 10 it's no longer there and I can't figure out how to get it back on there.
Surely there has to be a way to pin Regedit to the Start Menu in Windows 10. Can you tell me how to do it?
Rick's answer:  [Read more…]